Sheridan Designs, by Ron Ross
This is the second book of my original Sheridan Style carving patterns. In this collection are eight belt patterns, six wallet patterns and a checkbook pattern, all with photocarve and full size tracing patterns. Also included is a five page description, with images, of the tools used to create these carvings.

Click images for full size view
When I released this book, it was a Limited Edition of 50 numbered and signed copies, with all images in color. However, the current printing has the color cover and the photocarve patterns are in grayscale.

The book is printed on clay coated paer and is spiral bound for ease of using.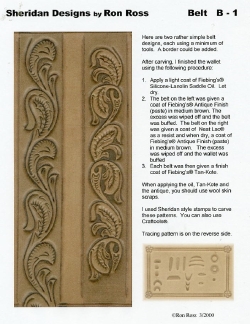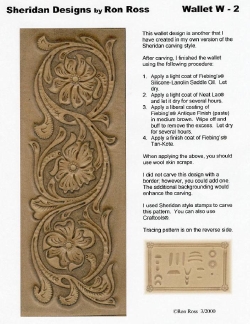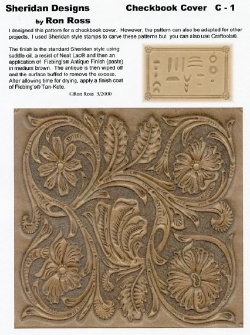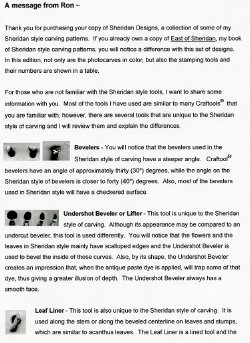 $14.95, plus $4.95 USPS Priority Mail
Indiana residents, please add six percent sales tax
(domestic U.S. only - email for overseas delivery charges)

Available from:
Ross Saddlery
6415 SR 1
St. Joe, Indiana 46785
260-337-5607
Email: rosaddlery@mediacombb.net